I thought I was on vacation since December 23. Looks like my idealistic idea of vacation is far from reality. Holiday dinners and post-renovation clean up afternoons followed one another (and neither one nor the other is done yet) and even if I'm truly happy to have lived cherished moments with a lot of friends and family members, and to have moved almost every room into another room (the bedroom in the basement, the sewing room in the bedroom, the guest room in the sewing room, the music studio in the basement kitchen…), I haven't got a significant a moment of rest yet.
And despite all of those activities and the crazy working weeks I've done in November and December, I managed to beat my record of the most knitted Christmas presents!
A scarf for Michel: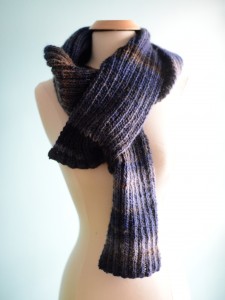 A cowl for Sara: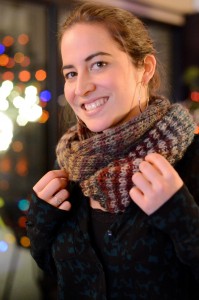 Slippers for Robert (pattern) :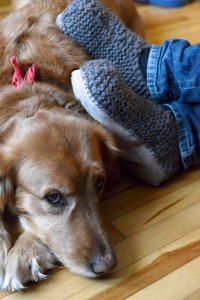 Mittens for Elsa (I knitted a pair for me too, but my mother borrowed it and I seriously doubt it will come back someday!):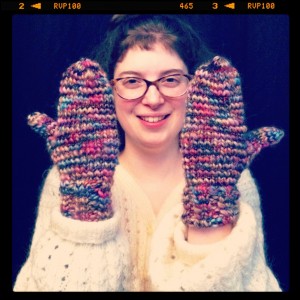 And today I'm wearing my pajamas and I'm knitting one last gift – a stuffed cat called Greta (pattern) for baby Laurence who will attend the Vadnais-Auclair-etc dinner tonight. I can't wait to give it to her!