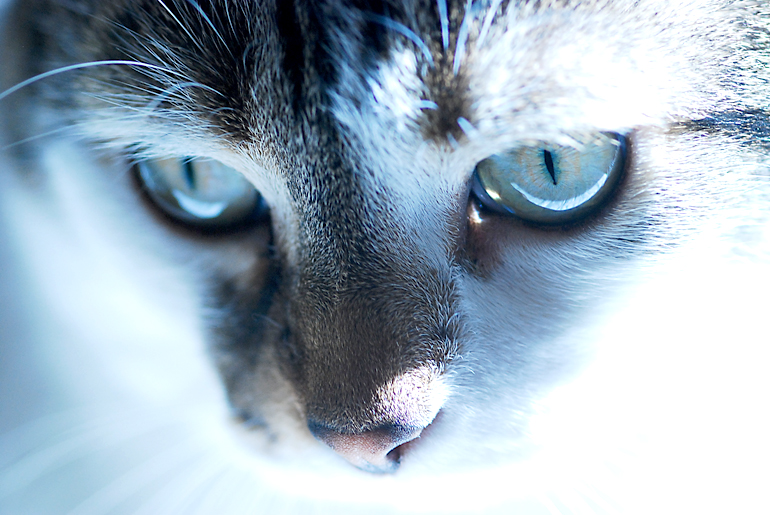 Today will be a sad, out of subject post.
My cat passed away. My Mio, the big fat cat I loved with my whole heart for over 10 years now. I adopted him when he was just a kitten so he died quite young, but I can assure you he lived plenty. He was eating all the time so he was obese, he was quite playful anyway and was extremely affectionate. He was the boss of all pets here, harassing the other ones if they were in his spots, scratching and biting the dogs if they would walk in front of him, running after the other cat for no reason. He loved everyone he knows but he really was in love with me, he would start purring if I only looked at him, he was sleeping in my arms most of the nights, he was even bringing me balls of yarns as offerings which was making such a mess, but such a lovely and funny one.
About nine months ago he stopped eating, turned out he had a serious renal failure due to obesity and his kidneys were in a terminal stage. He's been hospitalized for a few days back then. During his hospitalization, he wound off all the staff at the clinic which gave him the mention "dangerous cat" in his record (it really makes no sense to me)! Since then we were giving him 2 pills a day and a 100 ml injection of saline solution every other night. These injections were vital for him but also hard on his heart. We knew it, but we didn't knew that it would kill him all of a sudden. Last night, we did the injection and 5 minutes later I heard him howl, I run to him and he was laying on his side on his favorite sofa. I ran to find Robert, when we came back Mio was already half gone, Robert tried to blow in his mouth and to massage his heart (yes my Robert is very cute!) but we're not doctors and it was just a little cat with a small mouth and a small big-heart. We let him leave and we petted him for a very long time. Nevertheless, I'm releived he died here with us on his favorite spot, it's the perfect ending for my perfect cat, but you can guess I'm greiving now. I seriously doubt I'll ever know a cat as wonderful but I really wish I will. I know it's very intense but I doubt anyone ever loved me like this cat did. I love cats but I'm quite a dog person, and I don't even think any of my dogs ever loved me that much. This cat had a special bound for me and I always felt honored receive that much love. I've got the feeling he'll keep a special place in my heart forever.
But life goes on. We're already talking about getting another kitten. I'm just starting to accept that pets lives are very short but it's meant to be that way. I've lost my 4 grandparents, my 2 old dogs and now my Mio in the last five years so somehow I'm getting used to it, not in a "I don't care" way but in a "it's part of the life" way. It might be one of the most important learning, just to be able to deal with death, and I'm very happy to do it. I've been lucky enough to be here when Mio passed away. To had my tears licked by Martha two minutes before she died. To hold Baki's paw when she left. Feeling death being right there next to me is giving me a fulfilling feeling. Birth, life, death… it's how it's supposed to be. In a world where it's hard to have a perfect faith in anything – humans, medecine, science, religion and all – I'm only sure of one thing: humans and animals live and die. For some reason, this simple tought is reassuring me in a way I can't explain. I guess it's so much bigger than anything I'll ever be that all I can do is to accept and let go.