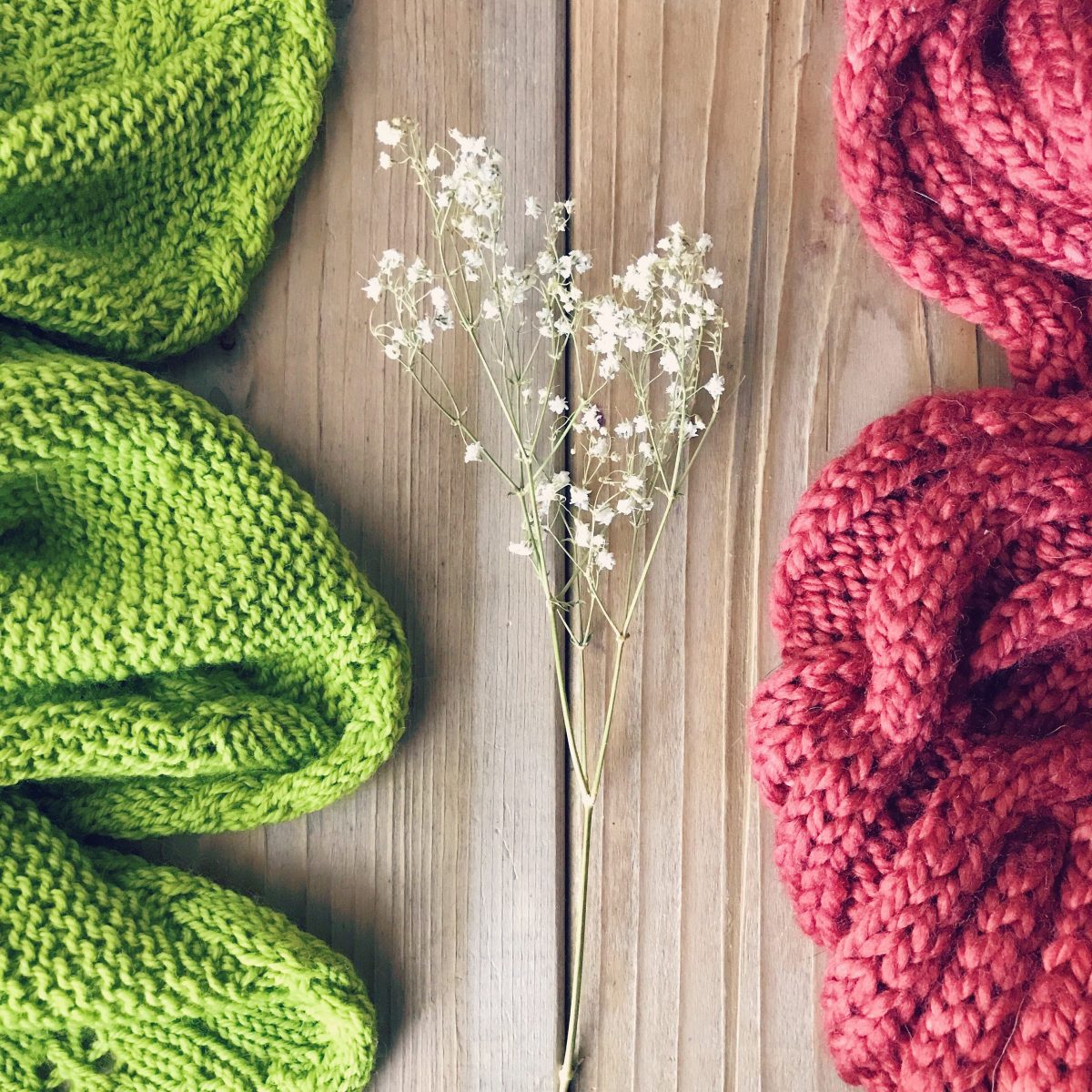 I've been knitting all summer long in secret.
I'm blaming pregnancy brain followed by baby brain. All the knitting projects are so exciting to me that I said yes to everything. When I see calls for submissions or when I'm being offered to feature one of my patterns in a subscribers' box, I just can't say no. This is all just too awesome and I get very thrilled and I can't get over that feeling. So I say yes, and I'm so happy to do so!
But I also say yes with all my heart to babywearing, breastfeeding, co-sleeping, waking up every two hours, and responding as soon as my baby calls for me, 24 hours a day, 7 days a week. So I'm never really sleeping, I'm feeding myself with random crackers and pieces of cheese all stuck up in my mouth at the same time, and I'm showering while playing peek-a-boo from behind the curtain. My hands are busy holding little É, feeding little É, giving her the toy she wants, wiping her cute bum, brushing her golden hair, holding her chubby hand. And knitting.
Seriously. Life couldn't get any better. To top it all, Robert and I have never been as much in love as we are now. We now understand plenty what it means to be partners. We help each other, we care for our needs and desires, we keep cheering us up and patting ourselves in the back for how awesome we are as parents (I'm not saying this to brag, we are far from being perfect, but seeing how Élizabeth is happy, we are sure we are doing something right!) We are talking a lot and taking decisions together, by following what our hearts are telling us.
Our hearts told us that we don't want to put her in daycare now. Maybe when she'll be 18 months or 2 years old, we'll see then. Officially, my maternity leave ends in a couple of days but I'm keeping her with me. I don't mind what I'm supposed to do. I don't care about money, I don't need anything. I don't mind loosing clients. I'll work when she's asleep and that will be it. I don't care about anything but her, him, and our pets. And knitting.
…
This is not why I came here to write. My life is awesome but hectic right now, and so is this post.
I was coming here to tell you that even if I've been almost inactive on all social medias since miss É is with us, I haven't lost my enthusiasm for knitting. Not. At. All. And I was knitting, but secretly.
First, I've been knitting a couple of hats. She was born just before Christmas and it was cold, so I knit a hat for her and a hat for me. Knit Picks was calling for Fair Isle patterns, and I couldn't resist submitting that one to their collection. Just to make sure it was all good, I knit a third hat using their yarn. The collection just went out last week and it is such a great book, called Strands of Color. My pattern is the To the Top Hat, it's a quick Fair Isle project with a fun color splash at the top, and it's available in sizes for the whole family. It's only available in the book at the moment, so if you want it you'll need to get it from their website.
Then, I knit the Daylight Shawl for Yarn Crush's subscribers. I talked about it in a previous post as it's been released a few months ago. I love this shawl. The construction is quite uncommon and the result is lovely. Now that the days are colder, I'm happy to wear it all the time.
I re-knit my Country Song Shawl because I just needed some brainless project and I thought it would be nice to make it available on the Knit Picks website. Plus I wanted to put it in my new pattern template, include the chart transcriptions and change a couple of details. Three birds with a stone.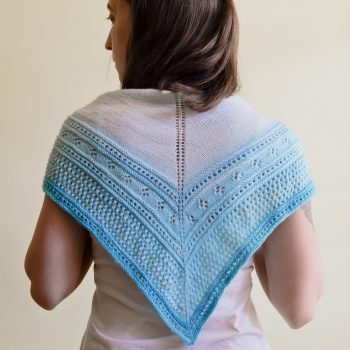 I also knit a super fun shawl that combines everything I could think of in a single project. Think stripes, mosaic, stockinette, garter, cables and lace. It should be up for testing sometimes soon. I can't wait to know what my loyal knitter community will think of that one.
Then the lovely folks at Yarnbox asked me to design the September box patterns, which is out today! I've been flattered to know they were hoping I could do this double pattern box. I accepted the challenge and designed two very different patterns, one for bulky yarn and the other one for a fingering weight.
Between Bark and Tree Cowl is a quick project, made with a stitch pattern that is a clever mix of ribbing and cables, creating a reversible accessory. It can be made as long as desired to create an infinity scarf that will be warm, or extra warm! It is perfect for the colder days of winter, and I plan to wear mine all winter long as shawls are not really an option while babywearing.
The pattern for fingering weight is Viridis Shawl. Viridis, in Latin, means green, verdant, fresh and vigorous, and often refers to plants. This shawl pattern is exactly this, a fresh pattern with not-too-long rows that creates a motivating knitting pace, with a construction simpler than most shawl patterns, and a pretty flowery stitch pattern. It is worked sideways and combines cables, lace and garter stitch, and can be made as big – or small! – as desired.
Many things are happening at the same time in this pattern: a lace border, cables, garter stitch, and increases. Test knitters reported that they needed some concentration to read the pattern at first, but that the knitting was flowing easily after the first section. To help knitters understand the pattern, I included a schematic, detailed stitch count, charts and charts transcriptions.
…
I think I'm back for real now. Élizabeth is starting to sleep better. I'm starting to sleep better. I even eat better now that she's eating too and that we can eat at the same time. I'm so motivated by all the knitting projects in my mind. Shawls, garments and baby things should be coming soon.
Much love,
Gabrielle