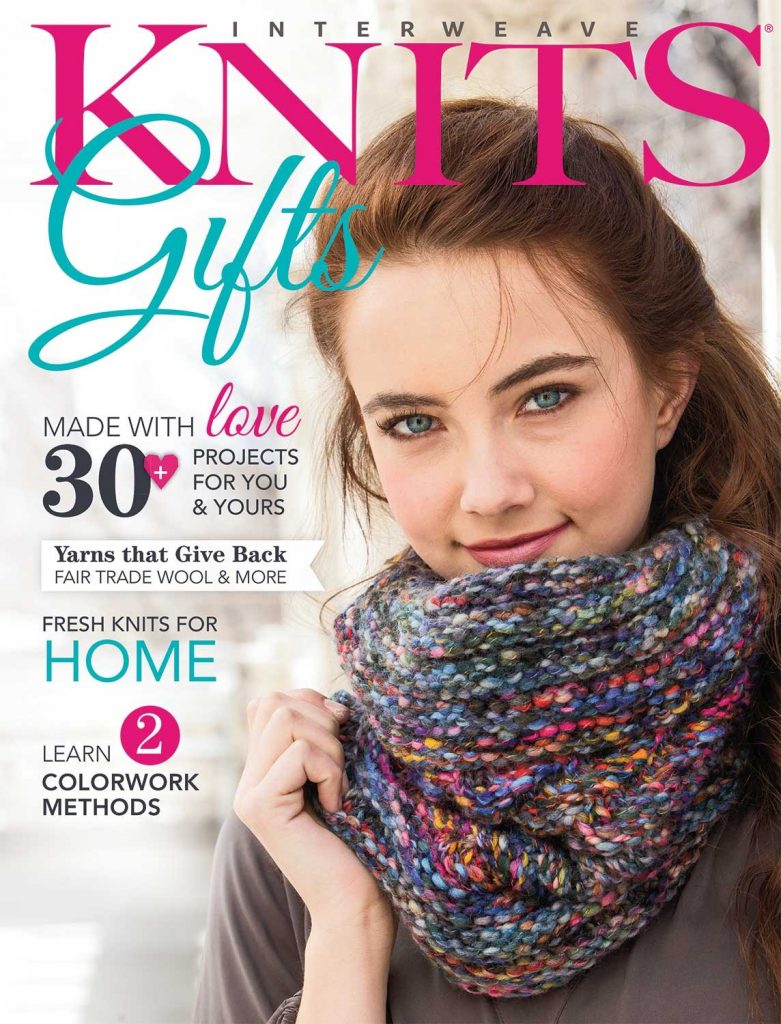 Yes it's real, it's published!  I don't even have to pinch me because they sent me not  only one, but two copies of the magazine!  It's a very nice one, full of lovely patterns that are sure to inspire those who want to make pretty Christmas gifts and to get into the Holiday mood a few months in advance.
My patterns are in the Tea Party section.  I had a lot of fun designing those two fun projects that are sure to please young and old children.  Let me introduce to you Humpty Bunny, the knitted rabbit, inspired by two of the famous characters from Alice in Wonderland – Humpty Bunny and the White Rabbit.
And what does Humpty Bunny likes to eat while drinking tea?  Wooly strawberries!
You can get Interweave Knits Gifts 2014 on Interweave online store.