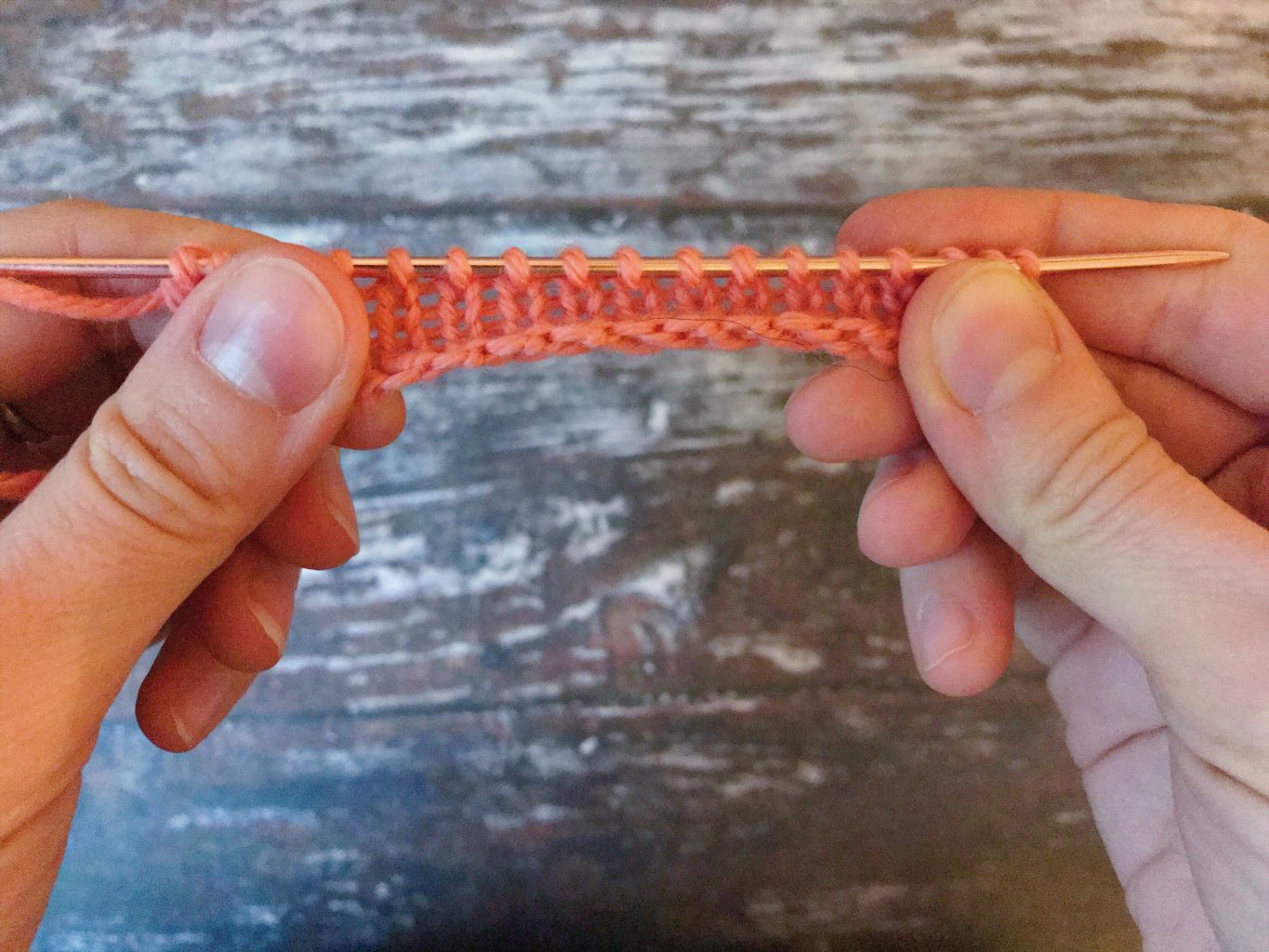 Tutorial: how to knit Jeny's Stretchy Slipknot Cast-On
In knitting like in life, sometimes you face a problem for which you need to find lots of flexibility. With my latest design (Lineage Sweater for Babies and Kids), I faced this problem: how can a top-down sweater with a neckline close to the neck can go over a baby's head? The solution: a very stretchy cast on, such as Jeny's Stretchy Slipknot Cast-On (by Jeny Stainman).
Note that I also made the neck opening proportionally larger for the smaller sizes, so the littlest shouldn't scream to death when trying to put this on. Having a too thight neck opening on a baby sweater? Been there, done that, and she never wore that sweater again! I don't want this to happen to your handmade sweaters so I did what I had to to make it work!
So I'm going to show you how to make this awesome stretchy cast-on. It's super easy and the result is pretty, sturdy and definitely stretchy.
First, let's see it in action. The step-by-step instructions will follow.
How to knit Jeny's Stretchy Slipknot Cast On
Preliminary step:
Make a slip-knot close to the end of the yarn and put it on your needle.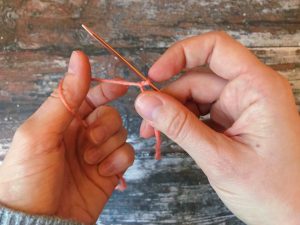 Step 1:
Hold the yarn with your smaller fingers, and place your thumb under the yarn to create a loop around your thumb.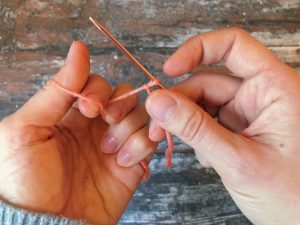 Step 2:
Place your index finger in the loop and remove your thumb, so the yarn is wrapped around your finger.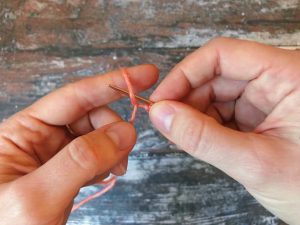 Step 3:
Insert the needle into the loop, from the tip of your finger towards your hand.

Step 4:
Bring the needle down behind the yarn.

Step 5:
Bring the needle up, picking up the yarn with the needle, and pass it through the loop around your finger.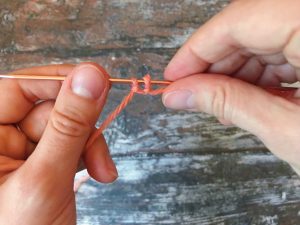 Step 6:
Remove your finger, pull tight.
Try to make a consistent tension between stitches. If a stitch seems too different from the others, remove it from the needle and start again!
Repeat Steps 1-6 as many times as required to cast-on the desired number of stitches.