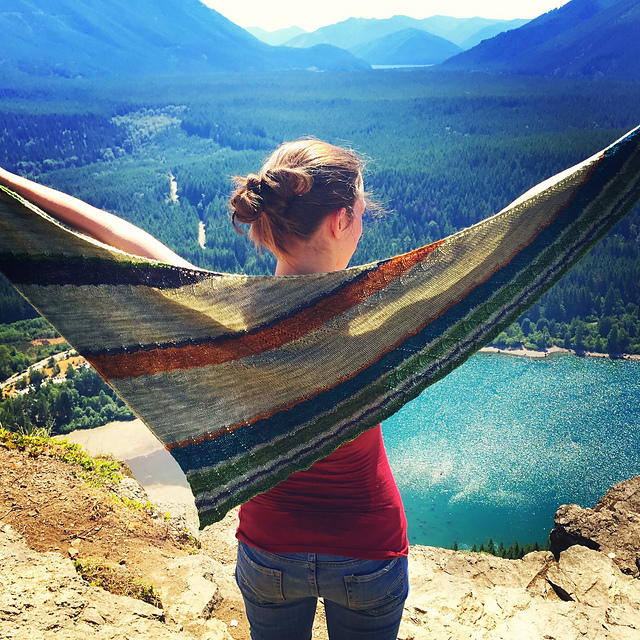 2015 in numbers
2015 is now behind us.  For me, it's been a year rich in creations, projects, ideas, dreams and realities.  Here's my summary!
I ended the year with 1 big bronchitis.  No cool.  I spit my lungs during a month and a half including Christmas and the New Year celebrations, while I've been given all the caring comments (but quite heavy) saying "you're-gonna-die-if-you-don't-take-antibiotics" and so I had to explain again and again (between two coughing attacks) that antibiotics are useless against a degenerated virus.  To say the truth, it really was a dirty virus but my antibodies won!  Hooray for the white cells and ginger tea!
I did 2 trips.  The first one was in Seattle where I spend a week with my best friend who's been living there for a few years.  The second trip was in Corsica, far far away from home, where I really enjoyed the change of scenery.
I survived major heat waves in 3 countries, for a total of 6 consecutive weeks of temperatures between 95 and 115°F… And I'm the kind of people who's confortable only between 72 and 78°!
I published 13 new patterns, including one in the magazine Interweave Knits Summer 2015.  I started and ended the year by publishing shawl patterns that seem to be quite loved already (Country Song Shawl and Roads of Corsica).
I participated in the 100 days project, for which I published a daily photo on Instagram during 100 days… I caught the bug, and I ended up publishing…
295 photos in 2015!  I like it soooooo much!  And I ended the year with…
Over 4000 followers!  I am completely amazed!  I never thought for a single second that my knittings could be liked by so many people!  It gives me an incredible push to keep doing it in 2016.  And honestly, I love this idea!
To end up this beautiful year, here's a mosaic of my new patterns.  And I'm already working on many nice things for 2016!