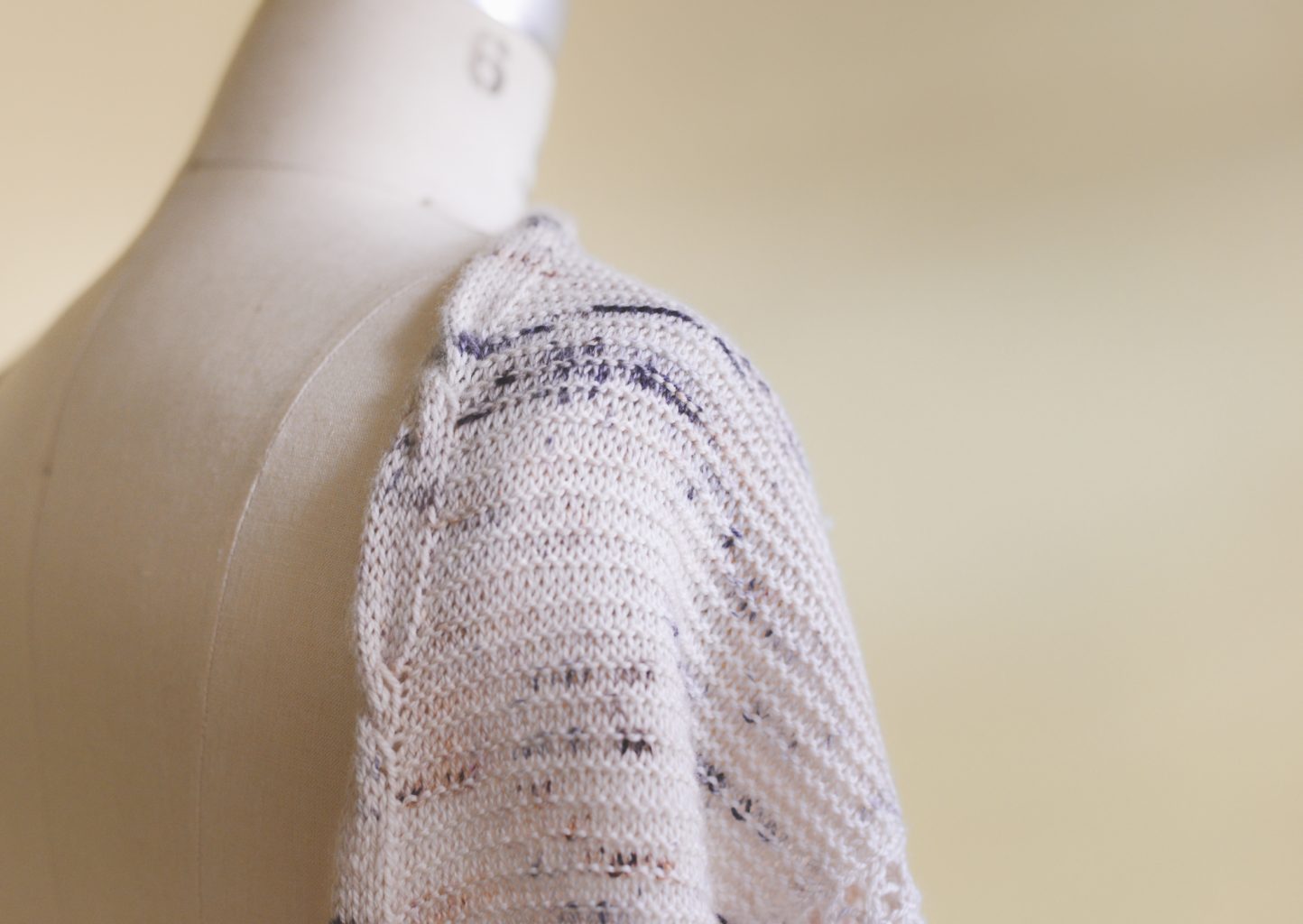 Daylight Shawl
Daylight Shawl, my latest shawl knitting pattern is released today! Two releases in two months, I'm quite happy with this pace considering that being Élizabeth's mom is my main and favorite activity right now. Designing is definitely my second favorite activity though, so I have a couple of designs currently building up, and they should be ready when the cold season comes back. Meanwhile, today's release is a summery pattern, just perfect for the weeks and hopefully months of summer that are still left for us to enjoy.
This month, I'm teaming up with Yarn Crush! This pattern will be included in the box their subscribers will receive, as well as the gorgeous yarn required to knit it, and other yummy goodies. If you don't know about Yarn Crush, make sure to check out their website. But please don't hold me responsible for cheating on your yarn diet!
Daylight Shawl
Summer is so enjoyable, with its gorgeous daylight and its sweet breezes that are just cold enough to put a little shawl over our shoulders. Daylight shawl is the perfect shawlette for those cool summer days or fresh evenings. This one-skein wonder combines lace, cables and garter stitch. With its easy sideways construction and short yardage you'll be ready to warm up those shoulders in no time! And if you prefer bigger shawls, the pattern is easily adaptable and more than one skein can be used for a larger shawl to wrap up in.
Get it on Ravelry at bit.ly/daylightshawl