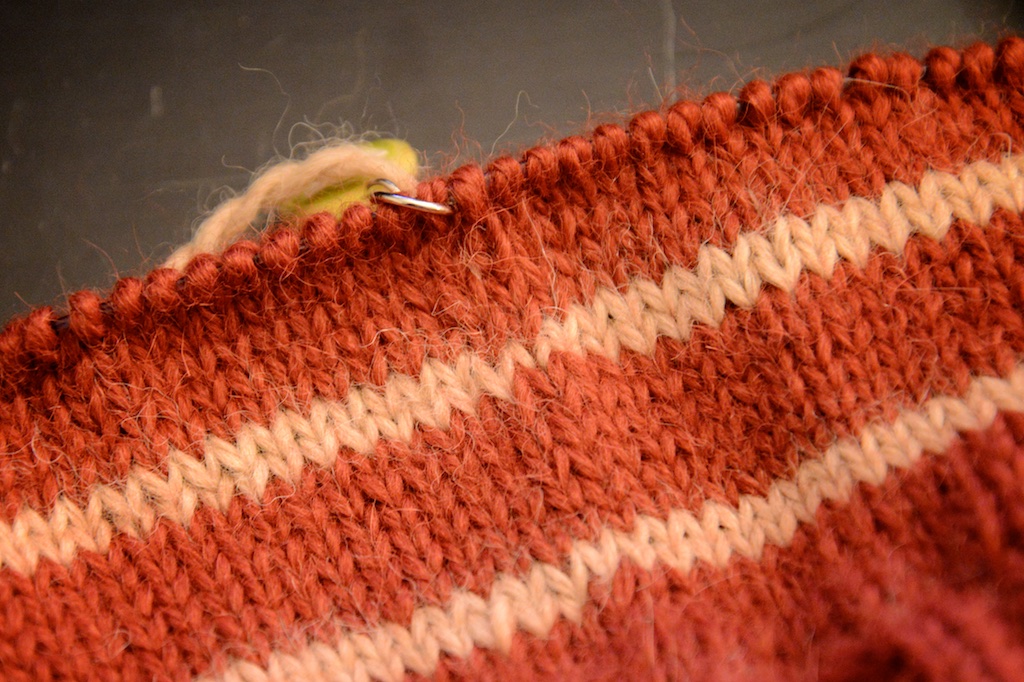 Jogless stripes in the round
I love stripes. It's probably the easiest way to create colorful knits. But when knitting a striped piece worked in the round – such as hats, mittens or stuffed animals – a jog will appear at the begining of each color change. There's a very simple method to avoid this jog and to create nearly invisible color changes. Let me show you how to do it!
On the pictures, I'm working with two colors but you can use the same method for any number of colors. Based on the instructions, my beige yarn is color A and my red yarn is color B.
1- With color A, work as many rounds as instructed in the pattern.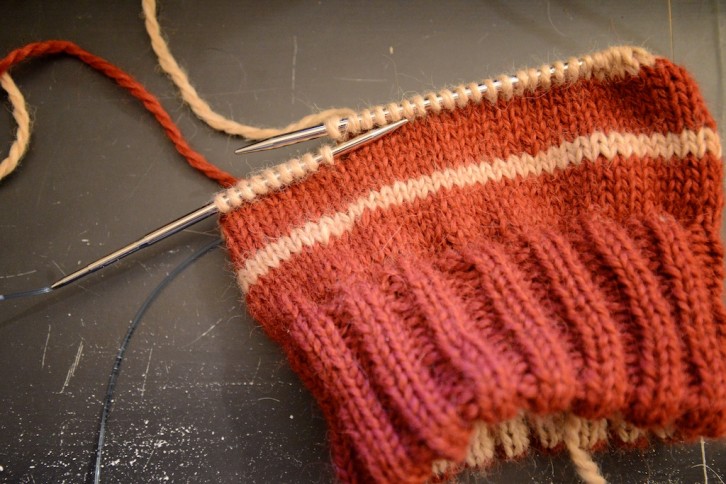 2- Switch to color B, and work one full round.

3- Use the right needle to lift the first stitch of the last round made with color A onto left needle.

4- Knit lifted stitch (color A) and first stitch of round (color B) together.

Et voilà! Easy and nearly invisible!

Cinnamon Bun Hat pattern
Cinnamon Bun Fingerless Mittens Pattern