My mission in this winter life is to find a way to knit a hat that will keep me warm all winter long. I tried several things and I still need to wear earmuffs over my hat so my ears don't freeze. This time, I think I might have found a good solution to this challenge! The winning combo would be a Fair Isle hat lined with fleece! This tutorial will show you how to line a knitted hat with fleece.
You will need:
A knitted hat
Fleece
Fabric Scissors
Thread and needle OR a sewing machine
A fabric chalk or something to write on the fabric
Optionally: pins
Step 1: Place hat and fabric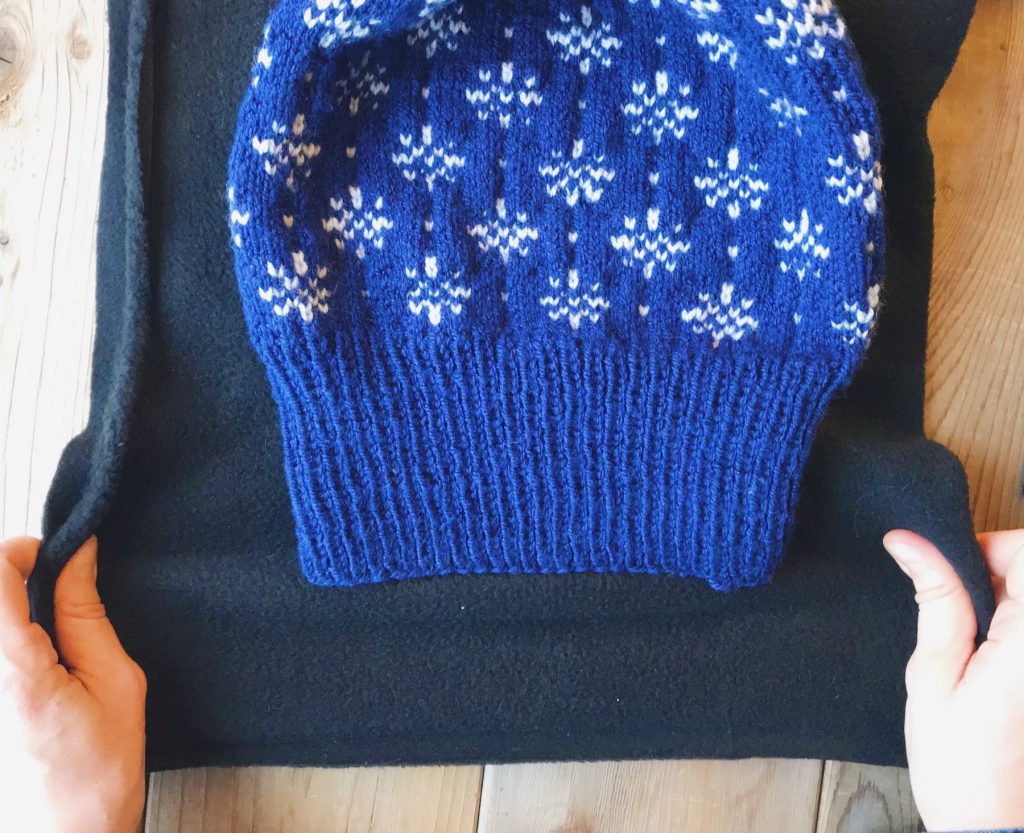 Fold fabric in half, right sides facing, so you have two layers of fabric with the wrong side on the outside.
Pull on your fabric and find the direction it stretches.
Lay hat over fabric, making sure to place the stretchy side of the fabric widthwise.
Step 2: Trace hat on fabric
Use the chalk to trace the hat on the fabric. Trace a little larger and longer than your hat for seam-allowance.
Step 3: Cut fabric
Cut the fabric where you traced the hat.
Step 4: Sew both sides of fabric together
Using thread and needle or a sewing machine, sew both sides of fabric together, on the sides and top of the hat. Leave the bottom open.
Step 5: Place hat inside the lining
Turn the fabric inside out, so the seam is inside (right side is out).
Turn the hat inside out (wrong side is out).
Place hat inside the lining (wrong sides are facing).
Step 6: Pin lining on hat (optional)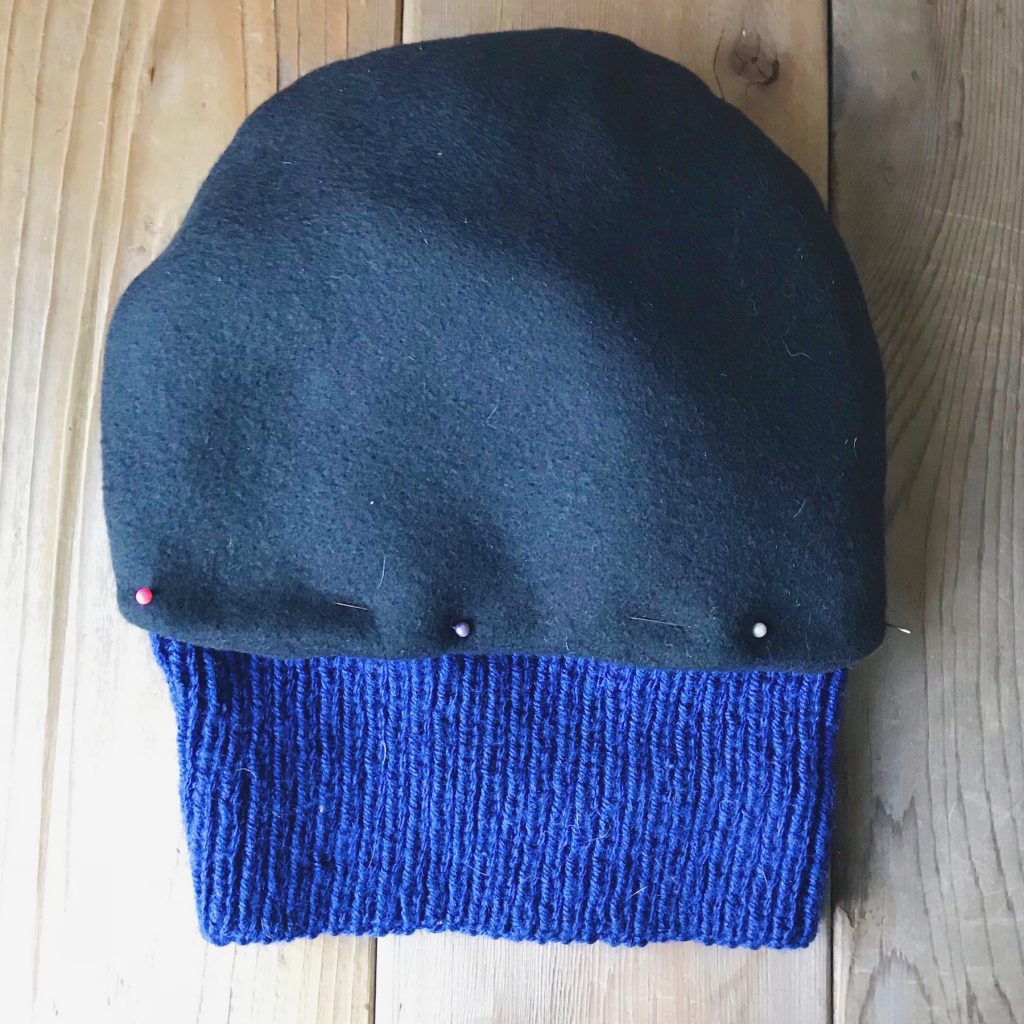 It's optional, but it will make the next step a lot easier!
Fold a little edge at the bottom of the lining and pin it in place, on the hat.
Step 7: Sew lining on the hat
Sew lining on the hat, making sure the little folded edge stays in place. You can do it by hand or with a sewing machine.
Step 8: Turn the hat "outside out" and enjoy!
---
---
Now that you know how to line a knitted hat with fleece, you can try with these knitting patterns