It's been a while since I talked about my patterns. It looks like I'm creating faster than I speak! I published three patterns on Ravelry in November and December.
I knit the first one in October while the air was slowly getting colder. Those are fingerless mittens that I call Lovely Handwarmers. Combining two classical Guernsey stitch patterns composed by knit and purl stitches only, the mittens are easy to complete. The handwarmers are worked seamlessly in the round with double pointed needles or a long circular needle.
Later this fall, I knit the Cheering Hat. For this pattern, I gathered all of my favorite elements – a nice slipped stitch pattern, ribbing, icords, and the best of all, pom poms!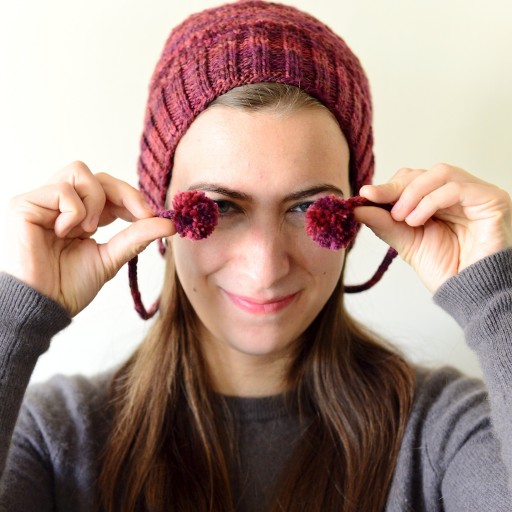 And today, now that winter is really kicking in, I'm publishing a third pattern well fit for the weather! It's the King Cowl! It's made out of a bulky yarn so it's a rather quick knit, very warm, and because of its oversized reversible cables, it can be worn upside down or inside out. The pattern can also be used to knit a scarf.
And some good news while we're at it… I received not one, but two positive answers to the submissions I sent a while ago! I'll therefore have two patterns on a great magazine in winter 2014 *dance of joy*! I can't tell you more at the moment, except for the fact that those two are cuties!