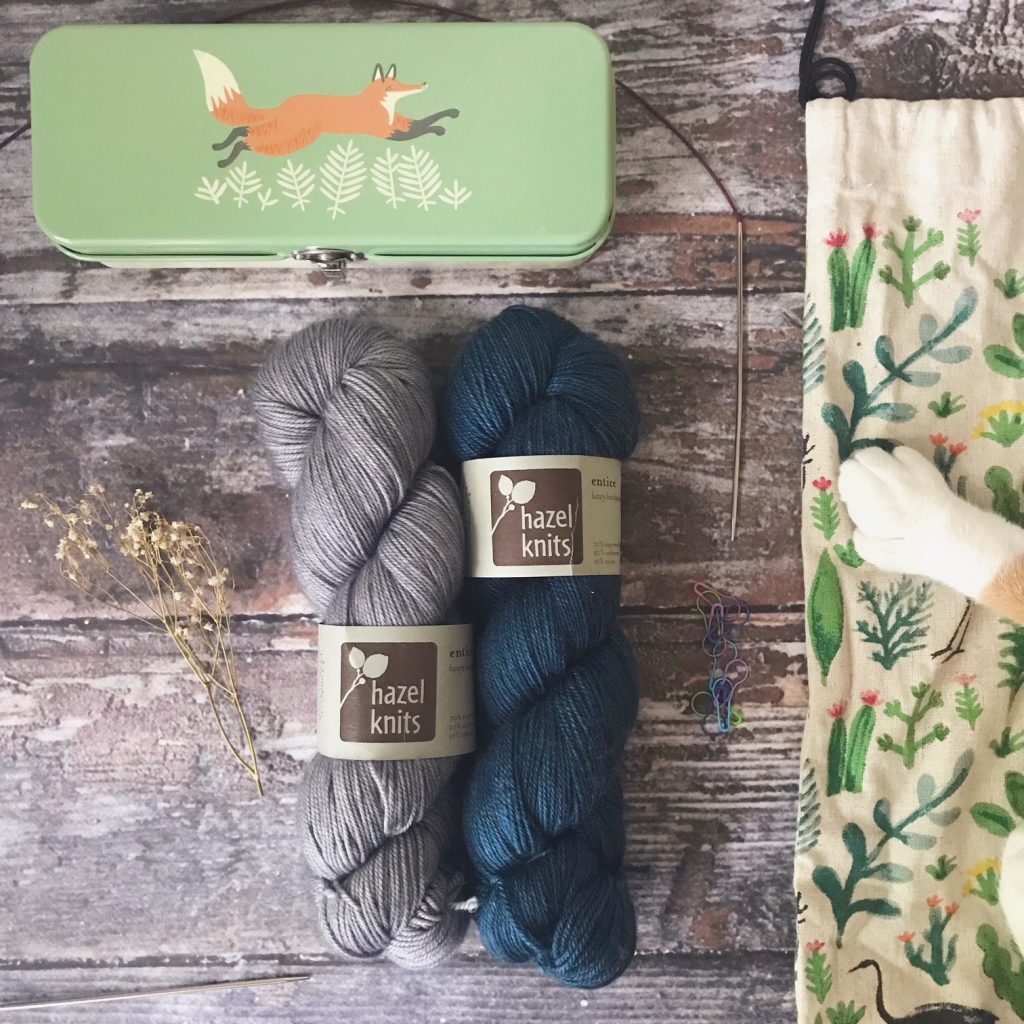 New Knitting Project
The beginning of a new knitting project is always one of my favorite moment in my knitter's life. I like collecting everything I'll be using and setting up a loving and cozy mood for the project. This time, I'm casting on a new shawl pattern that I've been thinking about for a few weeks now. This is probably my favorite way of designing a new knitting pattern. I think about it for weeks, fiddling with little details in my head, thinking about what I want it to become and how to create it. When it's ready in my head, I write a first draft of the instructions and of the charts, I collect all the notions I will need and I start knitting.
2018-06-19 – I just started this shawl, so for today, I'm just sharing a picture of the tools I collected.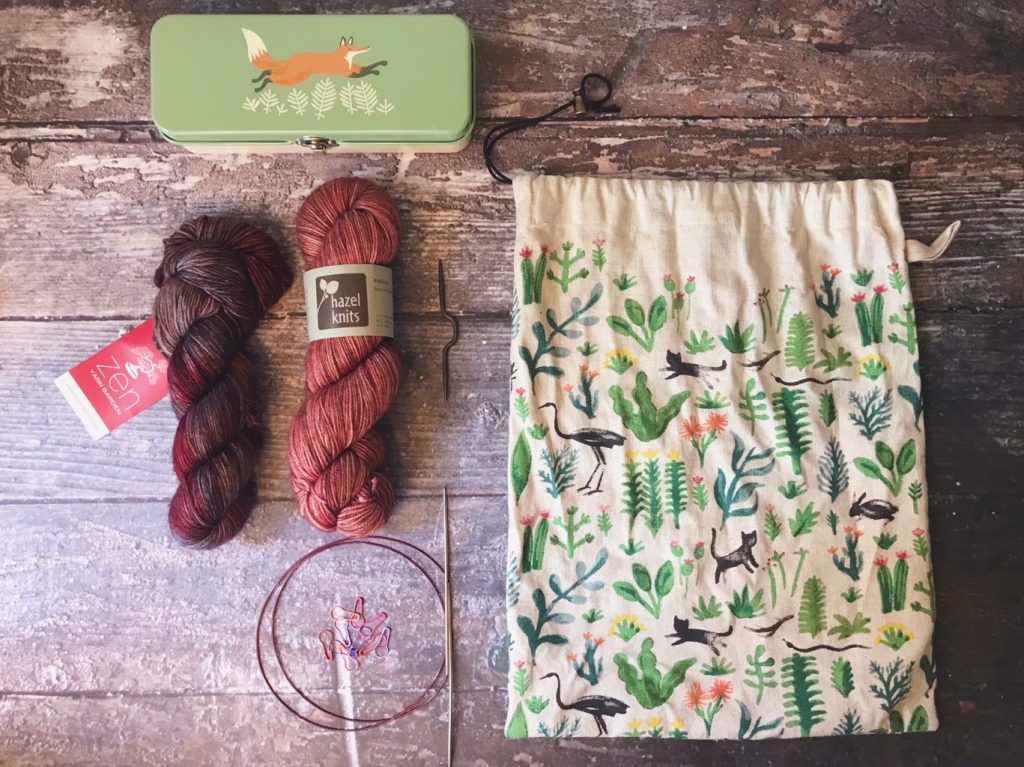 These are:
A skein of Zen Yarn Garden Serenity 20 in the colorway Night Fall
A skein of Hazel Knits Entice in the colorway Chocoberry
3.25 mm (US 3) circular needles (40″)
Cable needle
Stitch markers
A project bag from Danica Studio
A box to hold my notions from Danica Studio
I'm excited to get starting!
2018-07-26 – After starting with these two yarns (ZYG and Hazel Knits), I completely changed my mind. They are working so nicely together, but they are showing the pattern well enough. I hate to start over, but I really need a higher contrasts between colors, so I took my courage and restarted with two colors of Hazel Knits Entice, Nickel and Indigo. Now that's a perfect fit!