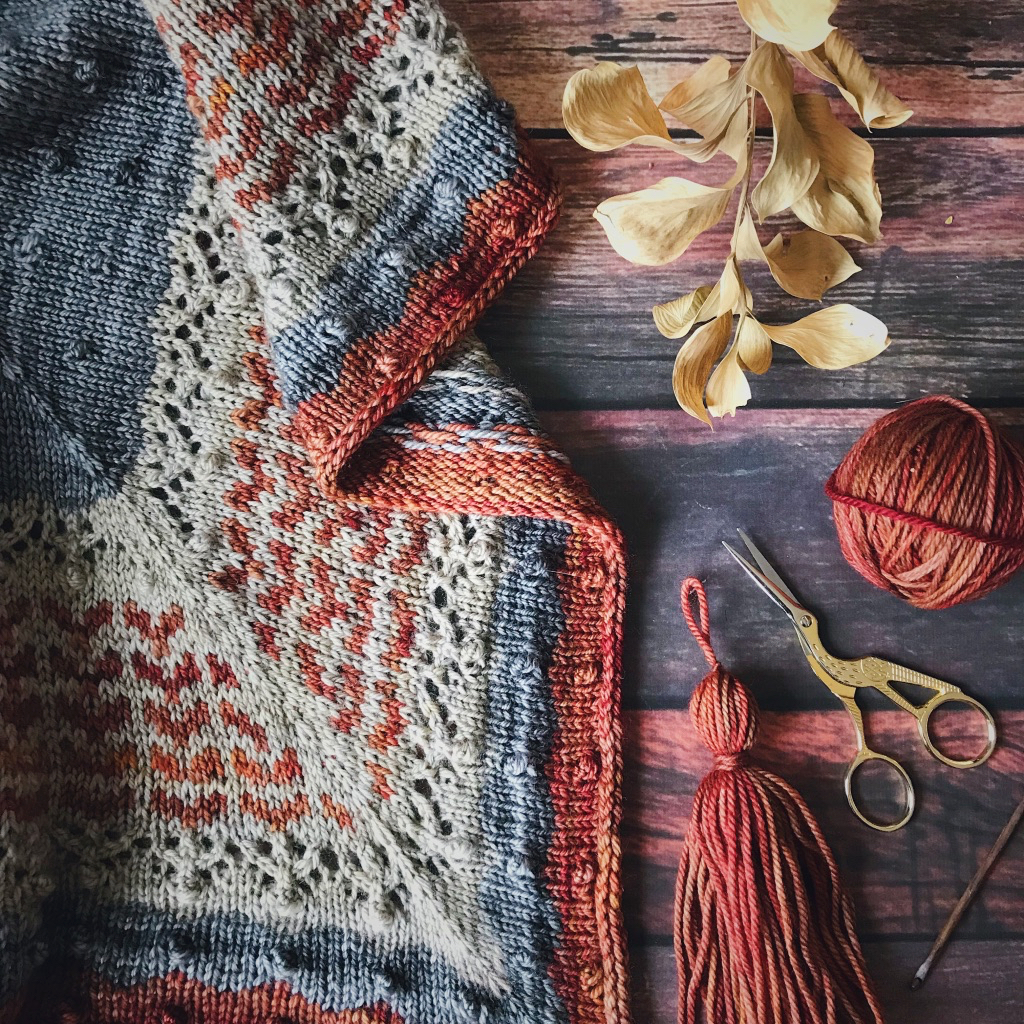 Tutorial: how to make tassels
I have a very simple tutorial for you today, it will show you how to make tassels. Some people mistakenly call them pompoms, and even if tassels and pompoms are similar in the fact that both are cute puffy yarn enhancements for your knitting projects, these are even simpler. I find that tassels are at their best when added to shawls, especially to triangular shawls as you can add a tassel on each corner and get a nice country or rustic look.
So here we go!
Some yarn, either the yarn you used for your project, or any other yarn.
Scissors.
Something thin with square edges that will be used to wrap the yarn around. I used a piece of cardboard, but you could use a dvd case, an ID card, or anything of the size you want your tassels to be. It will be your template and you should use is to make all the tassels you need so they'll all be of the same size.
To attach the tassels to your project, you will need either a crocher hook or a tapestry needle.
Step 1


Wrap the yarn around your template. Count the numbers of wraps if you want to make identical tassels. Make sure both ends of the yarn are a bit longer than the template, and cut yarn.
Insert the end of the yarn under the wraps. Leave long ends on both sides and cut.
Cut all the wraps at the bottom of the template, right in the middle, so both sides are of equal length (or so).
Cut a long length of yarn (about 12-15″ long).
Roll the yarn around the tassel to create a "neck". If you're planning to make identical tassels, count the wraps. Tie the ends together firmly and pass them through the neck, so they are hanging under the tassel.
Trim the tassel, making it as nice as possible!
A cute tassel is done! You can attach it to a shawl or another project by using the yarn hanging at the top.
I hope you'll have fun enhancing your knitting projects!!!