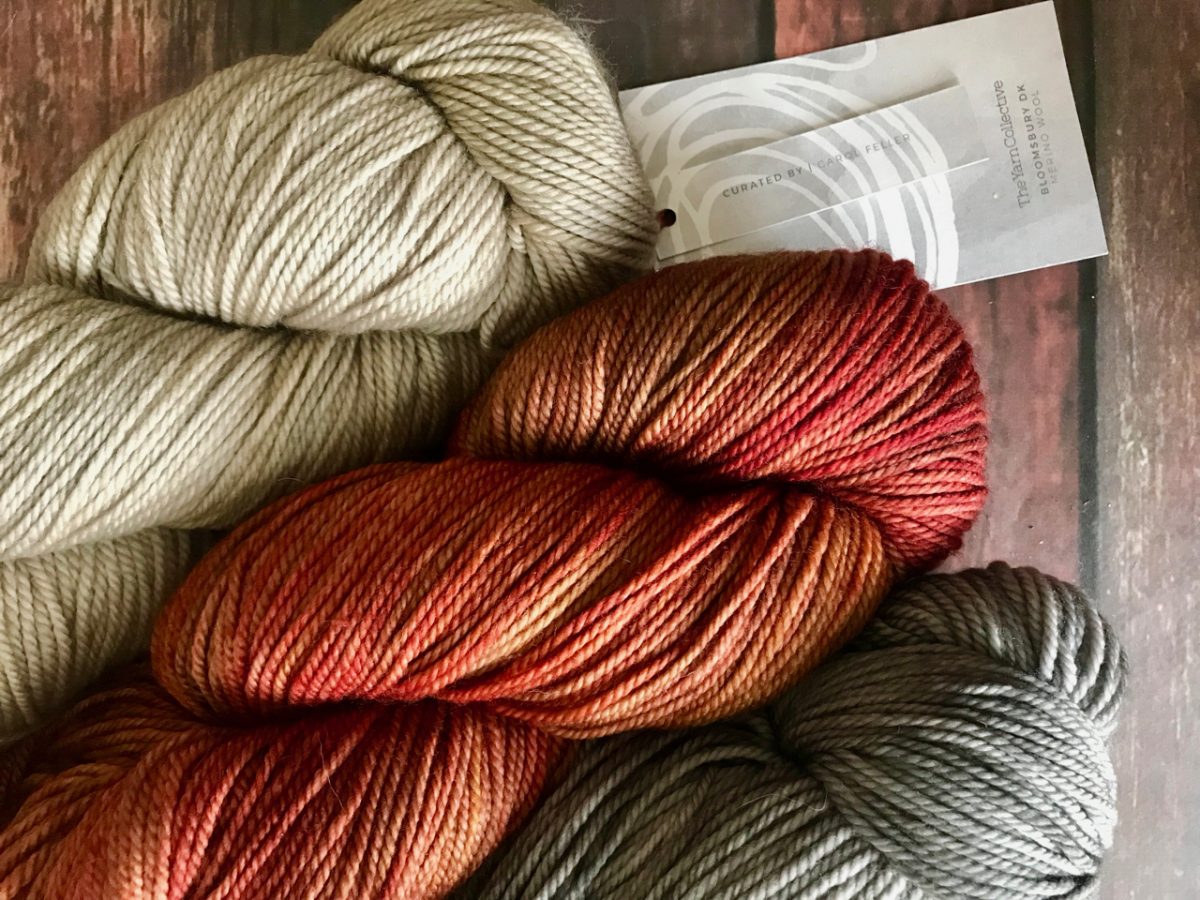 I recently had the chance to try a yarn called Bloomsbury DK by The Yarn Collective, and seriously, I'm in love. I just finished knitting a shawl with this yarn and I'm already dreaming about knitting a sweater…
First, a little introduction of the brand. To quote their website, "The Yarn Collective is a fibre and design company focused on working with the best independent designers to bring you luxurious hand-dyed yarns in a range of inspiring colourways. These international designers represent the best of modern knitwear design. They keep the knitting industry fresh, relevant and thriving." All of their yarns have delightful color palettes, obviously picked up by artists with a nice sensitivity. The yarn I picked, Bloomsbury DK, is offered in a lovely choice of jewel and earthy tones. I picked 3 colors and it wasn't easy to pick "just" 3, but I'm totally in love with my choices!
About the yarn, they say it is spun from the softest merino wool, and I believe them! I'm very sensible to itchy yarn and I can wear this one close to my skin. It's not a superwash wool so it needs to be hand washed, which is my one and only disapointment, but I also think that it makes the yarn softer and more fluffly than the superwash merino I'm used to knit with. It's a DK weight yarn, perfect for sweaters, warm accessories and cozy shawls (my favorites!) It comes in 100g / 263 yards (240 m) skeins of delightful lightly variegated colorways.
As I couldn't pick only one color, and not even just one stitch pattern, I decided to knit a shawl combining Fair Isle, lace, and bubbles. I'm so pleased with the result! The yarn was very inspiring for this pattern and I knit it in no time because I had so much fun (I admit it was also a quick knit because I'm so pregnantly huge right now that knitting is the most productive I can be). I know that it will join the short list of my all time favorite knits, with my Country Song Shawl and my Roads of Corsica Shawl.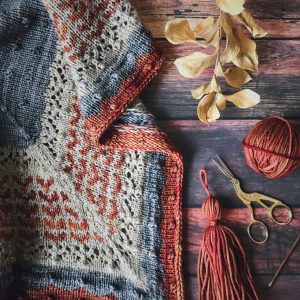 (Stay tuned, the pattern should be coming soon, if the baby doesn't decide to come even sooner 😉