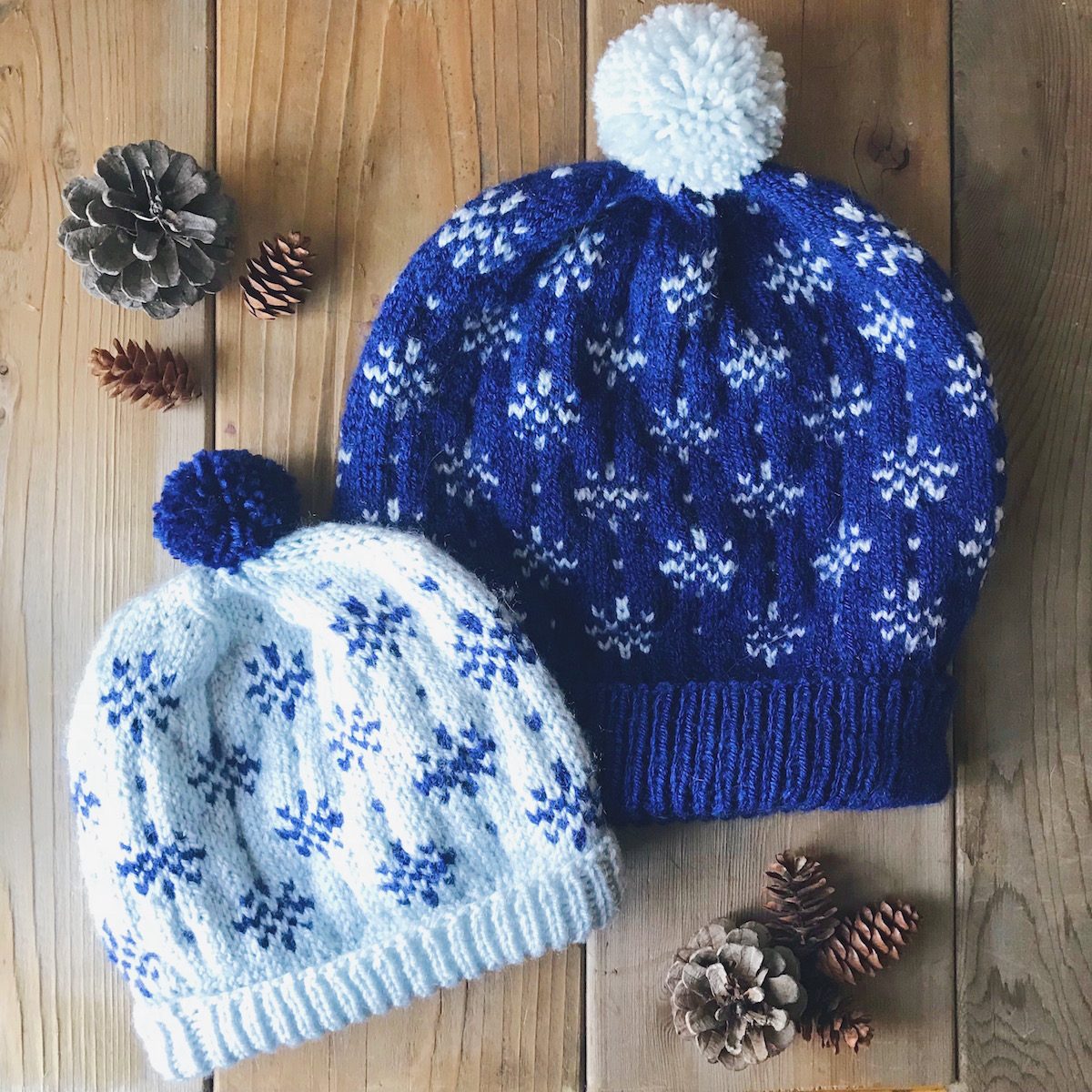 It's cold outside. My advent calendars are my favorite things right now (I have one with chocolate and one with tea). I listen to Christmas songs all day long and I can't wait to set up the tree with my man and our baby, for the first time as a family of three.
It's cold outside, so we needed hats. I was in the middle of several WIPs and I put them all down to design a new knit hat pattern for me and the little one. I'm very much enjoying the fact that she's not yet complaining about having the same clothes as her mommy!
Winter Storm Hat
Nothing is better than watching the snow falling on the other side of the window… nothing, but enjoying the storm directly over your well covered head! The whole family can enjoy being out in the winter storm with this Fair Isle hat knitting pattern, available in six sizes, from newborn to adult large. It requires two colors of your favorite warm yarn and some basic Fair Isle technique.
Get it on Ravelry at bit.ly/winterstormhat
This knit hat pattern is warm as is, thanks to a folded brim and the Fair Isle knitting technique that adds strands of yarn inside the hat. But if you where live the winters are harsh, you might want an extra layer of warmth. Check out my tutorial to add a fleece lining to a knitted hat if you want your head to be kept warm under all weather!
EnregistrerEnregistrer